May 16th, 2017
Action ALERT: Urge your Legislator to Support the OPEN ACT!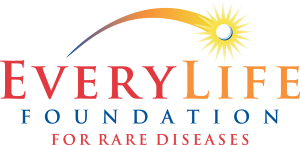 Dear Rare Disease Advocate,
As you may already know, we are working to pass legislation called the OPEN ACT (Orphan Product Extensions Now, Accelerating Cures & Treatments) that could help double the number of affordable treatments available to rare disease patients.
As rare disease advocates, we need to make sure Congress gets our message loud and clear.
Please CLICK HERE to send an email to your legislators asking them to co-sponsor this lifesaving legislation.
This bipartisan bill is supported by over 220 patient organizations and could bring hundreds of safe, effective, and affordable medicines to rare disease patients within the next several years by incentivizing drug makers to repurpose therapies for the treatment of life-threatening rare diseases. We need your help to make this bill a law.
Please share this email with your networks and you can also link to our alert on Facebook or Twitter. We appreciate all that you do for rare patients!
Thank you all for taking action to advance this life-saving legislation.
Sincerely,
The EveryLife Team
---
March 1st, 2017
NORD Issues Statement on President Trump's Address to Congress
Washington, D.C., March 1, 2017—The National Organization for Rare Disorders (NORD), the leading independent nonprofit organization representing the 30 million Americans with rare diseases, issued the following statement in response to President Trump's first speech to Congress:
"Yesterday evening, President Trump recognized Rare Disease Day and the 30 million Americans living with a rare disease in his first address to Congress. We are grateful for his recognition of the day that raises awareness for all individuals with rare diseases and their families. We are elated that he is joining us in our efforts.
President Trump also recognized Megan Crowley, and her father John, as shining examples of the untiring, steadfast commitment individuals with rare diseases and their families bring to finding treatments and cures for their disease. The Crowleys are one of many superstar families that deserve recognition, and we are thrilled that their tireless work was recognized on such a large stage.
The President continued, stating, '…our slow and burdensome approval process at the Food and Drug Administration keeps too many advances, like the one that saved Megan's life, from reaching those in need. If we slash the restraints, not just at the FDA but across our Government, then we will be blessed with far more miracles like Megan.'
We agree that FDA review processes can be improved upon to expedite the development and review of orphan drugs. Yet we disagree with the President that restraints must be slashed, or that the approval process at the FDA is preventing advances from reaching those in need.
Between 2008 and 2013, 87 percent of the 113 rare disease treatments reviewed by the FDA received an expedited review, compared to 35 percent of treatments for common diseases. Seventy-eight percent of rare disease treatments were approved using one or more flexible development approaches (generally defined as an approach that does not include two adequate and well-controlled trials or uses novel endpoints).
For patients with immediately life-threatening illnesses who cannot participate in clinical trials, the FDA approves 99.5 percent of all expanded access requests submitted by physicians and companies.
We also believe that the current safety and effectiveness standards for drugs and biologics are crucial to ensuring individuals with rare diseases receive therapies that will positively impact their lives. Our patients deserve the same quality therapies as everyone else, and to weaken the standards will only threaten our population with unsafe, ineffective therapies.
The FDA already shows an incredible amount of flexibility in reviewing and regulating orphan drugs. But we can still improve the process.
First, we can adequately fund the FDA to allow them to hire and retain the experts needed to quickly and thoroughly review orphan drugs. Without experts on staff, the review of orphan therapies, and consequently the delivery of orphan therapies to the patient population, may be slowed. The Center for Drug Evaluation and Research (CDER) has hundreds of unfilled positions, and we support a paradigm in which the FDA can freely hire and retain the expert reviewers our patients deserve.
Second, we can reauthorize the critical user fee agreements that fund a substantial portion of FDA's budget. These user fees must be reauthorized this year.
Finally, we can enact the critical reforms included in the Prescription Drug User Fee Act (PDUFA) and Medical Device User Fee Act (MDUFA) commitments. For orphan drug review, we can greater integrate the patient perspective into drug development review through the further use of patient preference information and patient-reported outcomes. We can also ensure the unique rare disease experience is reflected in orphan drug review through the integration of the FDA Rare Disease Program into orphan drug reviews. Both of these key reforms are under consideration in Congress to be included in the drug user fee act reauthorization.
We at NORD again wish to emphasize our appreciation of the attention President Trump has brought to the rare disease community. Moving forward it is our hope to partner with President Trump and his administration in supporting the needs of our community, such as with the passage of these key user fee agreements."
Source: https://rarediseases.org/nord-issues-statement-president-trump-address-congress/?utm_source=Policy_Statement_Trump_Address&utm_medium=Email
---
May 21st 2015
Rare disease patient advocates have reason to celebrate an important milestone!
The House Energy and Commerce Committee unanimously passed H.R. 6, the
21st Century Cureslegislation
yesterday, which is a crucial step in advancing measures that enhance drug discovery and development of treatments and cures for patients.
Global Genes applauds the year-long bipartisan initiative led by Chairman Fred Upton (R-MI) and Rep. Diana DeGette (D-CO) and the engagement of numerous stakeholders in this process, which has resulted in legislation vital to rare disease patients and families. We thank the leaders and members of the Energy and Commerce Committee for their continued commitment to the rare disease community throughout this entire process.
H.R..6 includes provisions that offer greater incentives for orphan drug development, increase much needed funding for the National Institutes of Health (NIH), strengthen patient-focused drug development and streamline clinical trials. It also reauthorizes for four years a critical program for pediatric rare disease drug development. Global Genes looks forward to continuing to support this legislation and the Committee's commitment to move it through House, as well as efforts to encourage consideration by the Senate.
To see how Global Genes, along with numerous other rare disease advocacy organizations, supported 21st Century Cures, take a look at these two letters of support 1 & 2. Many rare disease patient advocates have engaged in and vocally supported measures contained in the legislation throughout this entire process, and your voices were heard! Patients across the rare community also mobilized last week to advocate for inclusion of the OPEN Act in 21st Century Cures legislation. You were successful, and the OPEN Act is included in the bill voted out of Committee today. For additional background on this legislation including the bill text, managers amendment and briefing memo, please click here. Global Genes will continue to update our network of advocates and alliance members regarding this important bill as it continues to move through the legislative process.
For more information on this important topic, please check out our RARE Daily here.
---
March 10th 2015
Senate on the 21st Century Cures legislation.
The Senate Health Committee held its first hearing on the topic. From the Senate's website,here is a link to information on that hearing.
US Senate Committee on Health, Education, Labor, & Pensions: Newsroom – Press Releases
---
APBDRF Advocates for repurposing of existing drugs for rare disease
The APBDRF has signed on in support of the bipartisan OPEN ACT (Orphan Product Extensions Now Acclerating Cures & Treatments), which aims to incentivize repurposing of existing drugs for rare disease indications.  A copy of the letter is attached.  We have joined nearly 70 other organizations (such as the National Tay-Sachs & Allied Diseases Association and The Association for Glycogen Storage Disease)that have signed-on to support this Act.

The OPEN ACT's incentive is modeled after the Best Pharmaceuticals for Children Act which resulted in more than 400 drug label changes.  With less than 500 drugs approved to treat rare diseases, the OPEN ACT has the potential to double the number of approved drugs for Rare Disease Patients.
---
NORD Issues Statement on 21st Century Cures Discussion Draft
WASHINGTON, D.C.—January 28, 2015—The following statement was issued today by Peter L. Saltonstall, President and CEO of NORD, following the release of a discussion document by the House Energy and Commerce Committee for its 21st Century Cures initiative:
The discussion paper issued by the House Energy and Commerce Committee on January 27 contains a number of ideas on how to advance the development of new medical therapies. A few provisions apply specifically to rare diseases, including adding six months to the patent life of orphan drugs. The Committee and its staff deserve praise for its effort in bringing these ideas together. NORD was pleased to have submitted a number of position papers for the Committee to consider.
NORD's Advocacy Committee will now conduct an evaluation of the discussion paper. Once that process is completed, we will share our position with the Committee. We will continue to work closely with the Committee and members of the House and Senate as legislation moves forward.
Nothing is more important to the rare disease community than providing an environment conducive to the development of new therapies and access to them. We look forward to working with other like-minded advocates on these issues.
For more information about NORD, visit www.rarediseases.org.